University students whose first language is not English but who study in English face many challenges. One major challenge is knowing how to write, say and understand things related to their university studies using appropriate language and form.
Students frequently misinterpret concepts and arguments and lose marks because they are not fully aware of the rules that govern the English language in an academic context. Further, assessors may mistake students' lack of competence in how to participate in an academic context as a deficit in their ability to grasp concepts and arguments in their program of study. This can lead to erosion of confidence and demotivation for the student, and over time, a degradation in academic performance.
To summarise the challenge, students' academic performance suffers because they lack the tools to understand and express themselves appropriately using academic language. They do not know the rules of engagement.
The surprising thing is that academic language looks complicated, on the surface, but is in fact quite straight forward. It is more structured and organised than informal language. It has formalities and conventions that can be learned quite easily, such as the use of cautious language and formal signposting. Further, if a learner can grasp and consolidate these basics, they will be in a position to build their confidence and truly demonstrate their academic ability rather than struggle to use the tools of academia.
In order to address this deficit Reallyenglish developed a suite of English for academic purposes (EAP) courses for coming to grips with the basics of academic English. The courses cover all 4 core language skills and come with a set of study skills videos designed to support those starting out their academic journey.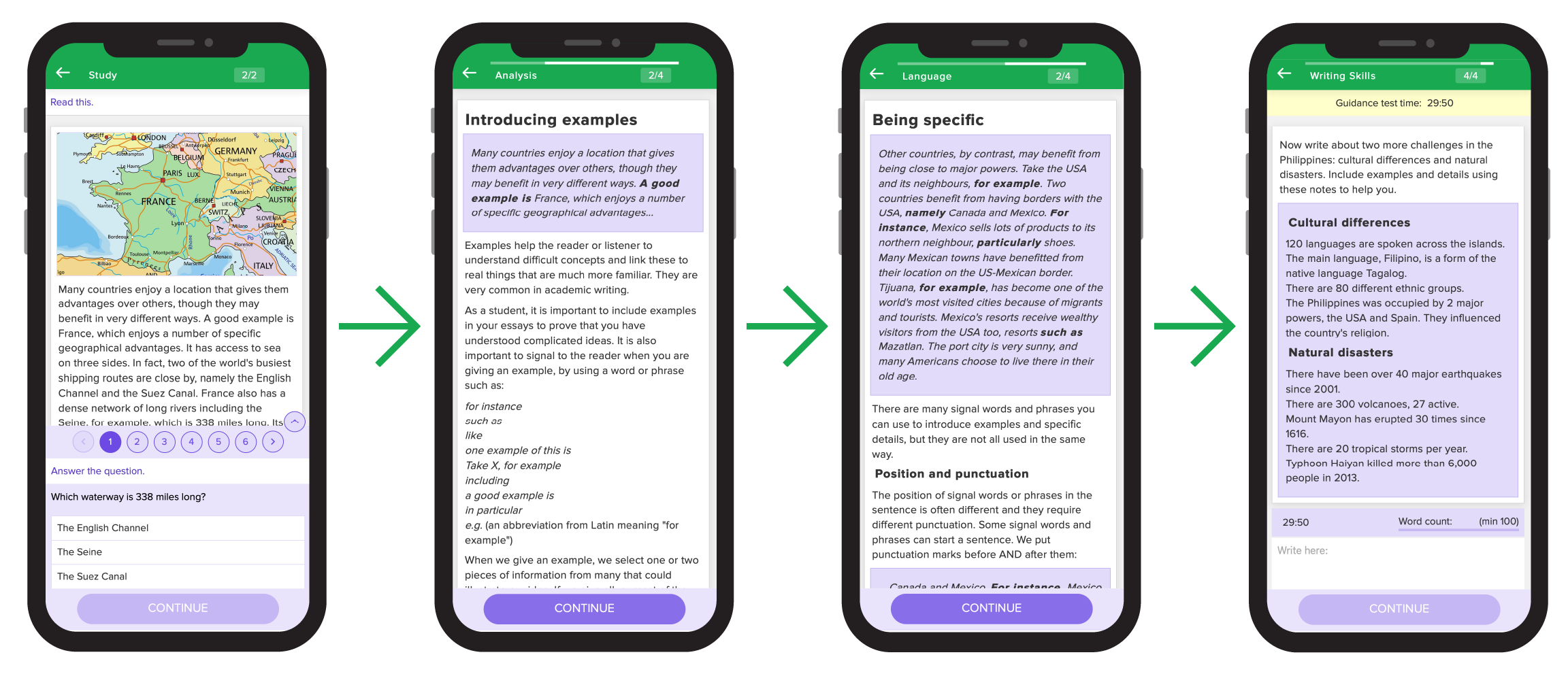 The courses are available on smart devices and computers and provide the precise knowledge and skills consolidation your learners need to improve their English efficiently and effectively.
In summary, getting your learners to know, understand and apply the rules of engagement that govern academic discourse is an essential support mechanism for students' study at university. Students who learn and apply the basics will produce better assignments, engage more confidently in seminars and tutorials, and understand lectures better. Overall, adding academic English to their language tool kit will enhance their learning experience exponentially.